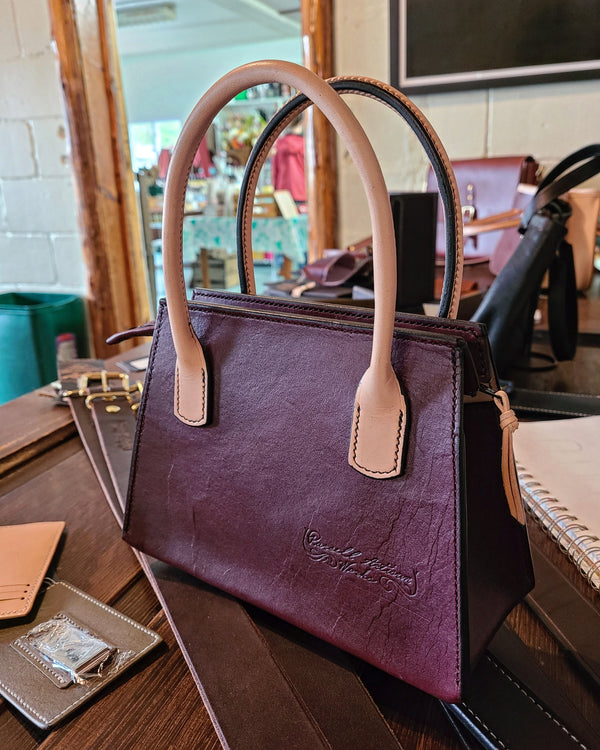 Image with text
The goal of Parsell Artisan Works is to reclaim a small part of
the mastery and devotion brought to the world by skilled craftsmen that
big businesses have hidden from everyone over the last couple generations.
There's something about knowing an actual person offered their abilities and time to make a product that is intended to bring immense pride of ownership and years of use that simply can't be substituted. And to watch practiced hands effortlessly create something from nothing is wondrous to behold. To witness an artisan at work is nothing short of magical.
With every interaction we have and product we make, we want
to honor the countless artisans that have come before us in this new era of worldwide connection. We want to blend thoughtful designs and heirloom-quality, handcrafted finesse with modern technology, and tradition with the reach of a digital economy.
Whenever possible, we make efforts to support other small/medium businesses. Our exceptional full-grain leather comes from two domestic tanneries here in the United States. We use thread from both the East and West Coasts. Our primary hardware supplier is in New England.
Lastly, you'll likely notice that some of our prices are above
other competitors for similar products. We are steadfast in ensuring our
business can pay living wages for the skilled labor and years of experience that are needed to produce the remarkable offerings at Parsell Artisan Works. Racing to the bottom is a guaranteed path to failure, and antithetical to our mission.
If you're ready to experience what a custom leatherwork atelier is capable of, we're ready to show you.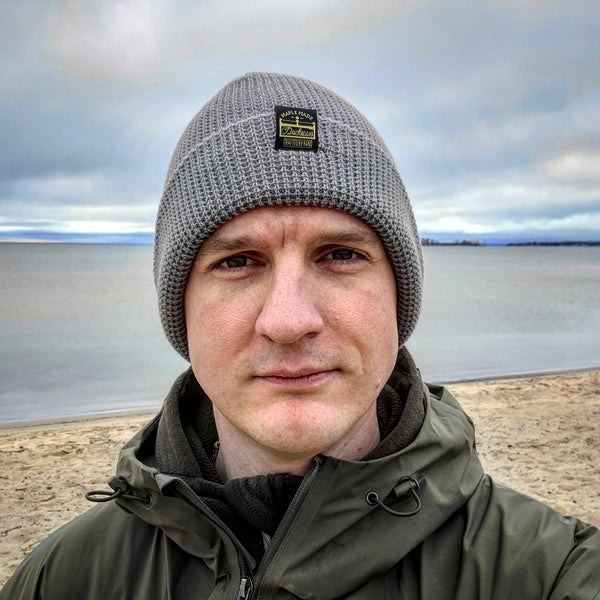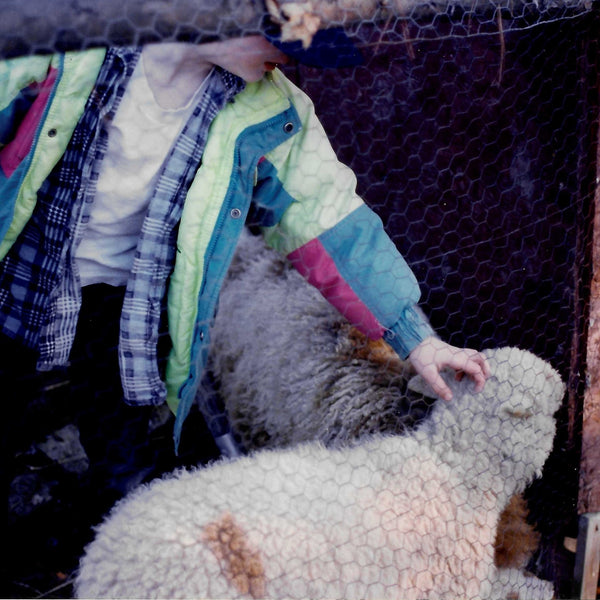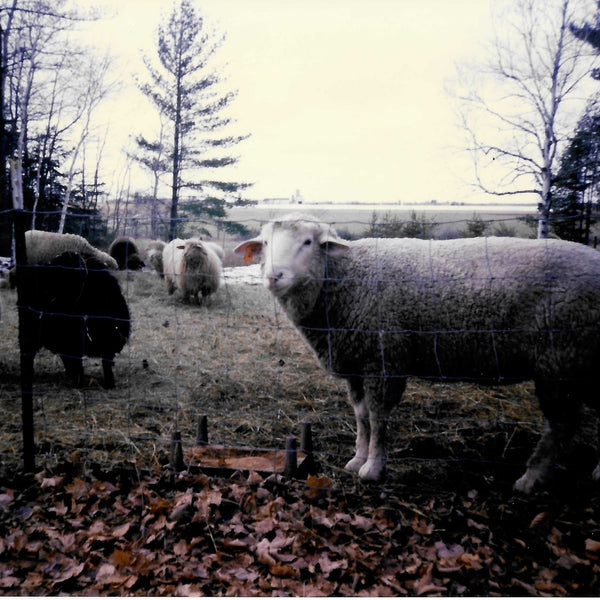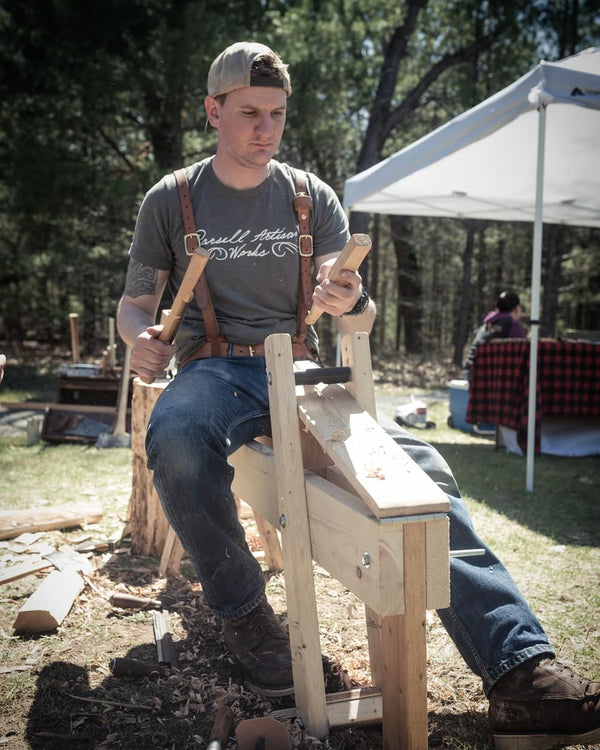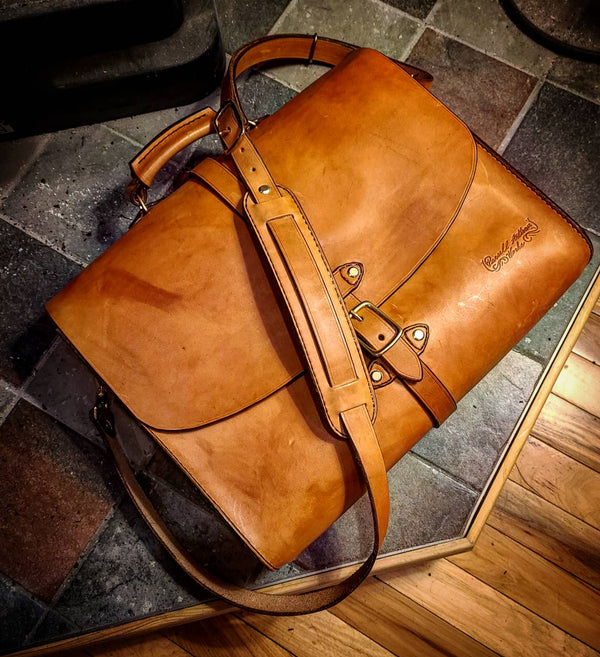 Meet the Maker
Hi there! This is Tim, the owner of Parsell Artisan Works (PAW).
I'd like to take a few moments of your time to share my story. Before I go on though, thank you so, so much for stopping into my little corner of the world.
I never understood or appreciated how special my northern Michigan upbringing was until just the last few years, and in hindsight it had a formative impact on where I am now. I spent my childhood on a hobby sheep farm where we sheared, processed, and dyed the wool from our small flock for spinners and knitters alike. I fondly remember sitting in on craft show booths with my parents, where they sold items from the farm as well as ceramics and other handcrafted goods. During the summer I would spend time with my grandparents whom operated craft stores for decades. The perspectives they shared with me in regards to artistic curiosity and business are foundational for me to this day.
And they weren't the only ones that have had an impact on my life. My entire family is full of painters, tinkerers, drawers, engineers, and photographers; my social circles include blacksmiths, bladesmiths,
woodworkers, adventurers, and countless other skilled misfits. I'm in good company, and I am now honored to represent the third-generation of entrepreneurial makers in my family with this studio.
Parsell Artisan Works began in 2016 as a hobby. My first
"official" items were restored axes, and not long after I began
producing leather goods for my fellow bushcrafters and lovers of the outdoors. The people that have been around since the beginning remember me for my hard-use leather goods and still ask for them five years later.
Since then, my work has improved, my offerings have become more diverse, and I have steadily increased the amount of time dedicated to the craft. In 2020 I started reaching the point where I couldn't give enough time to both my regular job and the hobby, and throughout 2021 I made preparations to set myself up for turning PAW into a legitimate business.
As of January 2022, I am now officially self-employed at Parsell Artisan Works.